Search in Topic
---

123
A free naked beach yoga event is taking place on a beach in south Dublin this weekend.
---
Hosted by The Irish Naturist Association, an organisation that regularly hosts social nudity activities in Ireland, the free naked yoga session takes place on White Rock Beach in Dalkey on Sunday, June 12 at 12pm.
https://www.dublinlive.ie/whats-on/free-naked-yoga-taking-place-24185453
Replies
---
3724
3724
Originally posted by bc9913[/i] Some women don't like to be as exposed as they are in certain yoga poses. Others enjoy it.
I believe the instructor chose several of the poses for my benefit. I enjoyed every bit of it.
I was going to do it again the next year, but, alas, there was no class while we were there.
Here is one of the poses I think she chose just for me: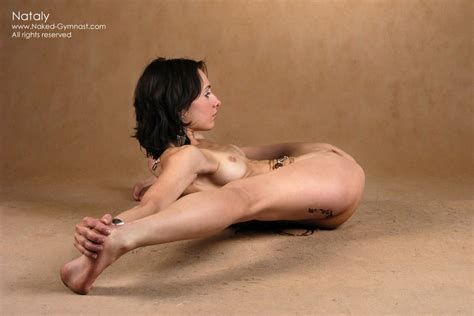 ---
---
Paragraphs Are A Reader's Best Friend.
Last edited by Christa July 05 2022 08:23
3724
The woman in the pose above is not me, but is a stock image.

To liven things up even more, I could get in the pose and then have my husband take a picture of me from the front. He might be suspicious, though, and refuse to participate. He isn't as brave as I am and wants me to maintain a modicum of modesty. Husbands can be such pesky creatures who put a damper on a girl having fun.


---
Paragraphs Are A Reader's Best Friend.

3148
3724
Originally posted by bc9913 Not all husbands are like that, some like to show off their wife. Maybe yours will see the fun in it someday.

My husband has loosened up over the years, but he still wants me to have a
little
modesty. The above pose doesn't provide
any
modesty. While it is one thing to pose like that at a yoga class where there are no cameras, it is quite another to have a picture of it, memorialized for all time.
Now that I have thought about it, I may be brave, but I'm not brave enough to post it. I need to leave something to the imagination. A front on view of that pose shows everything.
Sorry guys; it just isn't going to work.
---
Paragraphs Are A Reader's Best Friend.